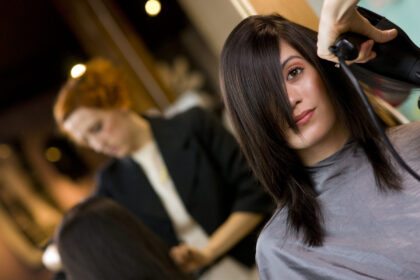 3 TRICKS TO A QUICKER BLOWOUT AT HOME
Every client loves hitting the sidewalk by the time you're done with them…but getting that same flawless blowout takes time and patience. Share these 3 steps from Rockstar hairstylist Jet Rhys and clients can speed up their blowout:
1. Divide your hair into three sections: right, left and back. This only takes a few seconds, and smaller sections dry much quicker than when you aim the air into your full head of hair.
2. Always use the nozzle that goes on the end of the dryer. This creates a more powerful stream of hot air directed right at the hair.
3. Get your hair about 80 percent dry before starting to style with a brush–your blowout will go much quicker but you'll still get a smooth finish.