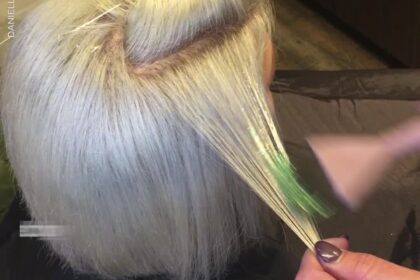 …the combination of balayage and biodegradable glitter!
The oddest trend this summer has to be the return of glitter. Not since the 90s has the sparkly accent of hair (and body) been so popular on social media, at festivals, and with celebrities. One enterprising stylist pondered what would happen if she applied glitter with balayage technique in a hair gel base and the results are surprisingly interesting.

Asteria Salon's Danielle Wade is *blessing us* with her new "glitter balyage" technique. It's called "glitterage" and WE WANT IT NOW. ???