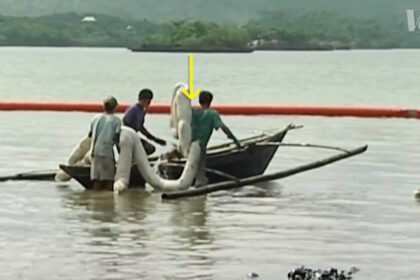 THIS CHARITY IS LOOKING FOR YOUR LEFTOVER HAIR…
…to save the environment one "boom" at a time!
While oil spills have declined over the years, they still happen, and when they do, it can be devastating to the environment. One natural way to help contain oil spills is through the use of hair booms and hair mats. Hair is a naturally hydrophobic and biosorbent, which means, it repels water and can collect heavy metals and other contaminants, like oil. The more popular methods to contain oil spills use synthetic materials and chemicals, which can be costly and just as dangerous to environment. So, it's worth exploring eco-friendly ways to clean up the ocean and other waterways.
You can learn more about how hair-booms and hair mats can be used during oil spills on Matter of Trust's website: https://matteroftrust.org/297/clean-wave-program