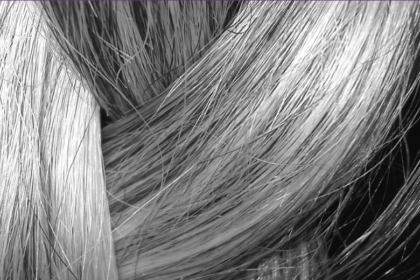 The Complacent Stylist is someone who has gotten into the mindset of comfort zones, laziness, stifled creativity.
These are the worst things that can happen to us but unfortunately, sometimes we find ourselves in one of or all of these scenarios and that's when we run into most of our issues… complaints, RE-do, unhappy clients.
It's brutal mentally, physically, and financially to have to be in that situation. Let's talk about how or why we became complacent and get back on the road to confidence!
It is a full time job in itself answering coverage questions. As the old saying goes, 'if I had a dollar for every time I got asked this question…' Lucky for all you, I don't get a dollar every time. If I did, I'd be retired 3 times over by now 🙂
I know there are strong opinions out there, some of you will not agree with me on this one. What we are talking about today is not which color is right or wrong, good or bad. Ultimately at the end of the day, follow manufacturers direction for once and measure how much is mixed, and time it properly for how long it's supposed to process.
What we are talking about today is the schools of thought as to which developer is supposed to be used when formulating for gray hair coverage. Time's change, technology evolves and we are getting new information every day. Let's remember that although all this information and technology is great, we still are doing chemistry 101 and there are certain rules that we have to remember when formulating for coverage.
What is Developer Strength? Why does texture, density, and porosity matter?
Developer Strength is the percentage of Hydrogen Peroxide in our developers. It's the developer that diffuses natural pigment to make room for artificial pigment to be deposited. Let's also remember that diffusing pigment will lighten the hair and we all know levels of lift, say it with me…10vol up to 1 level, 20vol up to 2 levels, 30vol up to 3 levels, 40vol up to 4 levels. Now we all know this and we remember this every time we are bleaching a client's hair. But we tend to forget that this is also happening when we mix formulas, and in this case especially for coverage.
Texture, Density, Porosity. We all know this too! Texture is straight, wavy, curly. Density is Thin, Average, Thick. Porosity is under, balanced, over. Why do we know this but forget when we formulate?
There are two factors that we forget when formulating for coverage. Levels 1-5 are mainly deposit, there is not a lot of ammonia in the color at those levels. Levels 6-10 is when the lifting action in color starts to occur because the ammonia content is higher in these levels.
Ammonia is designed to open and swell the cuticle allowing artificial pigment to enter the hair. The combination of Ammonia with Hydrogen Peroxide starts the oxidation process and depending on which level of developer we use, determines how aggressive that process will be.
So using low volume developers will only activate the ammonia in colors a little bit making the process not so aggressive whereas, using higher levels of developer will activate the ammonia in colors more making the process more aggressive.
Developers are tools that we use to do our creative work.
Developers do not know what we want them to do, they have one job. Diffuse natural pigment to make room for artificial pigment. When formulating a lot of people are under the impression that 20vol developer is the only developer for gray hair coverage. Now I know what I said earlier and I can only imagine what you're saying to your screen reading this right now, manufacturer's directions, our mentors, teachers, The Google, The Youtube, The Instagram said blah blah blah! Hear me out!
If the client's hair is thin, soft, sparse, or the condition of the hair is porous, using 20vol developer is going to be more aggressive than we anticipate, causing up to 2 levels of lift which will make the final color look lighter than we wanted, resulting in the client thinking there was not enough coverage.
This is when 10vol or sometimes even lower volume developer needs to be used so that we do not activate the oxidation process so aggressively resulting in less lift and more deposit in this situation so that we can achieve anticipated results.
This is also true for the opposite. If the hair is thick, dense, coarse, or the person has hair enough for 3 people, then often 20vol isn't enough. In these unique cases, we may need to break through that extremeness with even 25vol or sometimes, even 30vol developer to get the anticipated result.
The normal average hair client is easy enough and 20vol developer formulas work just fine. That's why no one ever calls me to say thank you for this formula… it already works great.
Don't be lazy, don't get comfortable and complacent.
Stay creative and solve the puzzle of what your client wants even when they have difficulty communicating it.