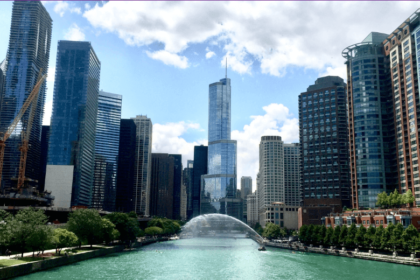 Thank you to everyone for the overwhelming support and appreciation shown towards me for writing this column.
It's not easy to share and as many of you know, I'm not one to do things for attention. Instead, I write to you in order to keep myself sharp and provide the support to all of you who read, call, come to classes, and rely on us for information.
With so many of you responding, I have received lots of requests for how I started my business and arrived at where I am now. So, let's take a trip down memory lane…
Starting Out – Customer Appreciation
When I started out as a stylist, I didn't have much of anything. I borrowed a lot to open my first salon, I didn't know much about running a business, and I especially didn't know about advertising and marketing. I got by with the help of friends and clients, and my appreciation for them ran me right into a great business building idea… Customer Appreciation Night.
I started with just one night at the end of the month and it grew to include several nights throughout the month.
Why did I do it this the way? What made it so successful?
This is going to sound terrible and it is, so if you're sensitive and have a heart, I understand… but I was hungry and had bills to pay.
I knew everyone had the most money saved up by the end of the month because the first of the month is rent, bills, and life. Hosting a party at the end of the month ensured that people would have a decision to make. Do the right thing, save your money and pay your bills OR be late a week and have really good looking fun hair!
Guess what? Within 6 months of opening the salon, we were able to hire shampoo people and a front desk person. I didn't have to run back and forth anymore. Within the next 6 months, I had an assistant and hostess to go around cleaning and bringing clients refreshments.
Everyone Loves a Party!
A lot of people especially love private parties… there's just something to be said about attending an event that is not open to the public. So I presold tickets to my own clients and anyone else that would listen to me for 30 seconds. In turn, my salon created a magical event with the following:
I used the presale money to get giveaways… because who doesn't like leaving with goodies?!?
We convinced the local restaurant owner to cater the event so they could promote their food.
I knew all the local bartenders because I used to drink back in my twenties. So I had them come in and promote their bar by pouring a few bottles of wine and some drinks.
We pumped up the music until the police showed up for noise complaints.
And we gave consultations to our clients and their family members.
Looking back on it now, the amount of alcohol we served was a bad idea but at the time, whoa baby did we have fun! Nowadays, you can have an 'alcohol sampling' which is a fancy way of saying, "Get FREE beer, wine, or liquor!"
The point of the night was not to do anyone's hair. It was to do consultations, get them excited and book them to back in very soon. Some people did get their hair done at these parties, but they had to come back the following week to get the color balanced and haircut evened out. But even then, we would have a laugh about it instead of them being upset.
The entire party created such energy that we started getting a ton of referrals. People naturally felt like they were part of something and wanted to show off.
Recognition
These customer appreciation parties soon led to some weird occurrences outside of the salon… people would recognize me! I would be sitting at a restaurant trying to eat, at the grocery trying to figure out what to eat, at the hardware store trying to figure out how to fix stuff and people would come up and say, "Hi Eddie! When is the next party?" or "Thank you so much, look at how well my hair is doing!" After a while, I had become a little local celebrity. It was important for party attendees to try and impress me by doing what I told them and showing off their great hair!
My little self who started small began to expand and exact change in my area. I knew everyone, the people who made coffee, the checkers at the grocery, the restaurant staff, bank tellers, dry cleaners, and the gas station guy. It didn't matter where I went, I knew everyone and most importantly they knew who I was. 
We have to remember that we are mini local celebrities. On a day off, the last thing we want to do is get up, dressed and out the door, but we are our own best advertisement.
I used to make myself an appointment at the salon and have an assistant apply my color so it was always fresh looking. I didn't enjoy getting dressed up all the time, but it was necessary…. we are, after all, symbols of fashion. It was the worst to see someone outside of the salon looking "normal". It deflated the whole image, especially in today's social media world.
It's easier now to advertise yourself but at the end of the day, we still need to physically do hair. Those people are local and come from all around your local neighborhood and a lot closer than you realize. The best social media are your neighbors and neighborhood. Be a brand, be an image, be a celebrity, be the product that they can't get online or anywhere else!