Saturday, 19 January 2019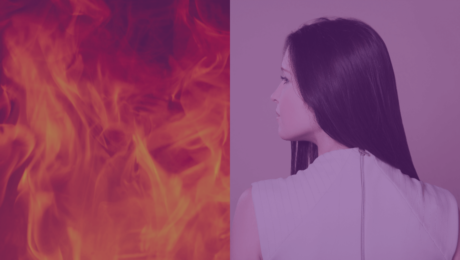 To start, I need to stay that science works the way science works. It doesn't work the way we want it to, it works the way it's supposed to. Chemistry doesn't know all the variables from behind the chair, that's where we come in. We adjust the formula accordingly so the chemistry can do what it's supposed to do.
This past month has been a busy one with a ton of questions. I've realized that even though the situations are different, the questions have an underlying thread… we as stylist don't care how science works, we just want it to do what we want it to do lol 🙂
I am no chemist. I enjoy science and find it really interesting. I can't pronounce 75% of the words, but I've come to a basic understanding of how chemistry contributes to why things aren't working at the salon. This is the reason I make the recommendations that I do and is why I started writing these posts.
I know that with a bit of insight, we can tackle these repeating scenarios. With that said, let's start with these heat and additive related issues.
1. "I put her under the dryer for 40 minutes and she barely lifted."
The short answer, the oxidation process is the release of oxygen. Heat sucks up all the oxygen in that area. Your formula dried out and could not do its job anymore so it stopped working.
Developer, which is made of hydrogen peroxide, is what diffuses natural melanin in the hair to make room for artificial pigment. It is usually liquid or cream which are moist. Color has ammonia or whatever substitute which is designed to open the cuticle to allow the artificial pigment to enter the hair shaft and deposit said color. Color is also usually liquid or cream which is moist. See the pattern?
Moisture is water or other liquid diffused in a small quantity as vapor, within a solid, or condensed on a surface. Thank you dictionary for that. When we are waiting for color to process, the process is only as good as the amount of moisture the product has. During the oxidation process, oxygen is being released naturally over time, which is causing the formula to dry out. Adding heat sources such as dryer, lamps, etc. is adding to the evaporation of oxygen which is making your formula weaker faster.

2. "I used bond builder with bleach and her hair still fried."
You must properly evaluate the condition of the client's hair before moving forward with a process that is aggressive such as high lift, lightening, or bleaching. If the hair is already heavily compromised, then not even a bond builder will prevent catastrophic results.
So, have an intervention. Improve the condition of the hair first and then move forward with the service and bond builder.
I do have a point of contention with bond builders. I know the point of bond builders is to strengthen and improve the quality of hair, especially during the coloring process… it does work. However, I also know that there has to be bonds left in the hair for a bond builder to work. When your client has blasted their hair shaft and cuticle to the high heavens, then what is left to put back together? That's a rhetorical question, there is nothing! Absolutely Nothing!
Try and think how many deep conditioning treatments and repair/restorative products are out there. Over 9000! Why is there so many? We know the hair is going to get wrecked by the client at home after we painstakingly took the time to achieve the look they wanted while trying not to compromise the condition of their hair.
Solution, use the Keratin Infused Deep Conditioning Masque from Keratherapy or Protein Complex from All-Nutrient. Get the hair to a healthy state of condition first so when you use something like TruePlex Bamboo Miracle Bond Builder or All-Nutrient Lightener Control, then the products can actually do what they are designed to do…work!
Tune in next week for 2 more scenarios for us to work through.