Saturday, 19 January 2019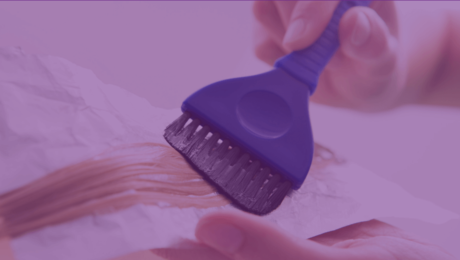 Last week, we broke down the science for what causes a formula to dry out and why hair would fry even when using a bond builder. If you haven't read these yet you can find them here.
This week we will continue our focus on heat and additives during the color process but with 2 new scenarios.
1. "I added drops but it still didn't cover."
I shake my head every time at this question. The short answer, check what the base of your color line is. Compare that with which drops you are using to see what base it's adding. You are more than likely recreating an "N" or neutralized color and missing the actual pigment you need to cover.
A bit of a warning, I'm going to get on a bit of a soapbox now… We seem to forget the color wheel. There is also a misunderstanding of what the base of color lines are. Some are warm bases, some are cool.
Additive drops usually give additional primary yellow pigment or gold when added. If the hair is missing the balance of primary pigments in red, yellow, blue and you are just adding more yellow (or gold) then the color is going further from balance. There will be no coverage or wanted color achieved.
If the base of the color line is cool or ashy, then adding yellow is going to get you a neutral result in the formula, not in the hair. You just canceled your own formula from being able to do anything… so basically, the client sat there with color for 30-40min for nothing but some conditioning from the color.
Anyone that has sat in on an All-Nutrient color class with me has heard this rant and understands the ever importance of primary bases in color. If you want to know more, sign up for the next class.
2. "I let her sit with color and 40vol and it didn't lift enough."
This one is tricky. Did it actually lift enough to what it was supposed to? Or did it just not lift enough to what you wanted it to?
The short answer, the color will never lift as much as bleach. You have to use higher levels of color and developer to achieve similar results as bleach. Remember, using higher levels of color on naturally darker hair will not give you the exact level you are using. It will give you a result somewhere between your clients natural level and the level you used in your formula.
Remember when we mix color, we get half of what we are mixing. For example, to make a level 6, we mix equal amounts of level 5 with level 7.

Another example… the client has natural level 4 hair and wants caramel looking highlights which would be equivalent to a level 7 golden brown. There are a lot more variables and factors to consider when formulating this. Like, we could use level 10 color with 30vol or 40vol developer and that would get us closer to what we are looking for. Level 7 is 3 levels higher than the natural level 4 of the client. Level 7 is 3 levels lower than the level 10 formula.
Bottom line, the porosity, density, and texture would dictate the developer. That's the simplest way to get the result without me writing a novel.
So don't be a stylist who gets lazy and comfortable. Instead, stay creative and use chemistry to give your client the exact color they want.