All-Nutrient Winter Formula: Hot Chocolate!
Kick out the Polar Vortex with Hot Chocolate!
With record freezing temperatures comes a desire for greater warmth. Mimicking the rich, soulful and depth found in a steaming glass of hot chocolate, All-Nutrient presents their take on the perfect formula and technique for the client who wants to "warm things up" a bit and take the chill out of her tresses.
TO BEGIN:
Correcting super-dark color build-up on the mid-lengths and ends can be a challenge. You can run lightener through wet hair, but if the client wants to maintain length, avoid using a permanent color after removing the dark build-up. To add long-lasting warmth, use ammonia-free Keratint. Three formulas within a level or two of one another will create a softened light-to-dark transition.
THE FORMULA:
[styled_list style="bullet_list" variation="black"]
Mix 1 scoop of All-Nutrient White Lightener + 1 tsp. All-Nutrient Pure Oil with equal parts 20-volume developer. Section out the darker hair from the occipital down. (At the sides, the parting should occur about one inch over the ears.) Brush the formula onto the damp hair and wait until warm undertones appear—about 10-15 minutes. Then rinse thoroughly, shampoo and towel blot.
Mix 20 grams Keratint 4CH with 20 grams of Demi Developer (Zero Lift.) Apply to all the previously lightened hair below the occipital.
Mix 20 grams Keratint 5CH with 20 grams of 10-volume developer. Apply the formula from the apex down the top, back and sides, stopping when you reach formula 2. Leave the hair in front of the apex untouched.
Mix 20 grams Keratint 6CH with 20 grams of 10-volume developer. Apply to the front, from the apex toward the front hairline. This is a wide triangular area with the base of the triangle toward the front. Process all three formulas for 25-30 minutes. Then emulsify with water to soften the lines between formulas, rinse thoroughly and finish with All-Nutrient Colorsafe Conditioner.
[/styled_list]
THE CUT:
If the hair is longer in back, use it as the basis of a diagonal-forward cut to thicken ends and add movement. Chip into the ends randomly for a fringed effect, then add a long, asymmetrical side bang. Blow dry with All-Nutrient mousse, then flat iron, misting each section with All-Nutrient Kiwi Freeze hairspray before applying heat. Alternately, create random curls using a 1-inch conical curling iron.
Credits: Color by Michael J. Kunz, Regional Education Director for All-Nutrient. Cut and styling by Frances DuBose, London Hair, Charleston, SC.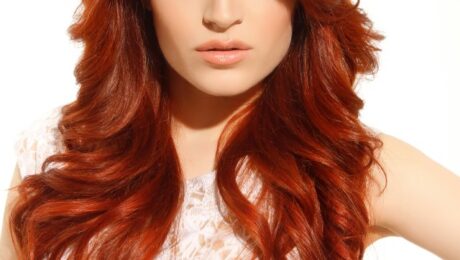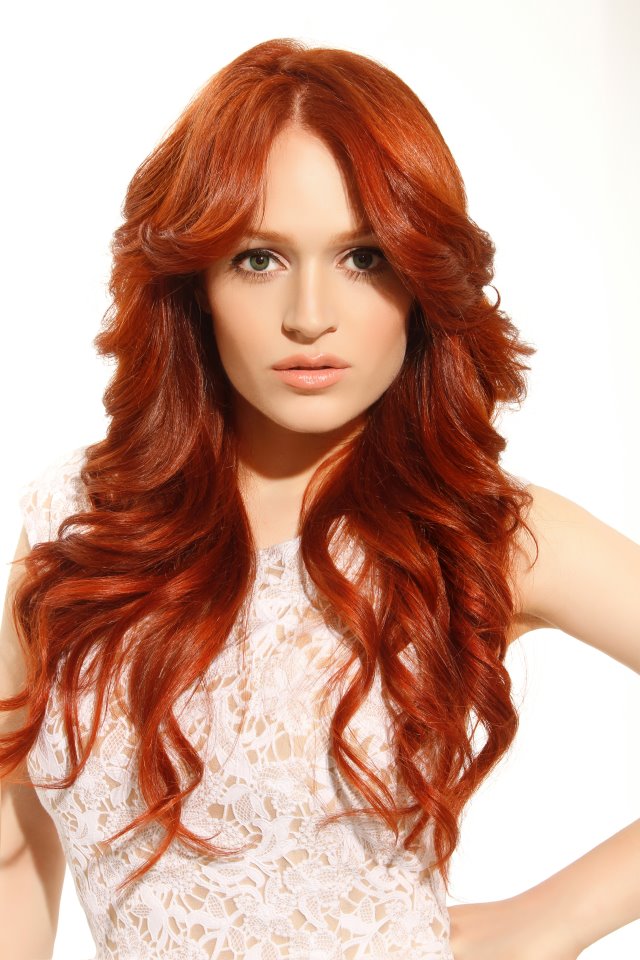 If dry, parched hair is a concern of yours, it probably stems back to your hair care products.
With so many products on the market claiming to be "all natural" and "derived from organic ingredients" it can be difficult to know what to look for, and a "trial and error" phase can leave your hair dull and lifeless.
What you can be assured of is that organic hair care (and skin care) products are here to stay…because they work, especially for people with:
Sensitive skin
Allergies
A tendency towards dry hair/scalp
The first thing you need to know is the difference between all natural and organic:
Al Natural Products: These are products that are 100% natural or "naturally derived. They are minimally processed and contain fewer preservatives and chemicals (usually). It is important to note that the USDA does not regulate products being labeled as all natural.
Organic Products: this refers to the ingredients used to make the product. Organic means the ingredients were grown without pesticides, chemicals and artificial preservatives. Certified organic means that 95% of the ingredients are organic. "Made with organic ingredients" denotes that 70% of the ingredients are organic. 
Here are the top 5 ingredients to look for in organic hair care products:
Shea Butter
Vegetable glycerin
Aloe vera
Avocado Oil
Tea Tree Oil
All-Nutrient is a trusted hair care/hair color brand well known for its fusion of natural and certifiably organic ingredients. All-Nutrient shampoos and conditioners are made for every hair type and concern – from dry hair, oily, or color-treated these botanical-infused cocktails will leave your hair in the best shape of your life. 
For more information about All-Nutrient products and carrying organic products in your salon, visit us online or call us today at 847-741-5000.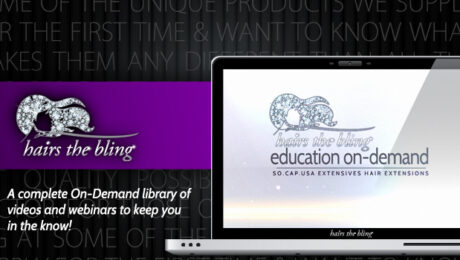 We are proud to announce the launch of our newly designed website!
Our goal kept YOU in mind. We wanted to provide you with an easier site to navigate with more interactive features, while still allowing you to register for upcoming classes and shop for your favorite products!
Here is the skinny about the new and improved hairsthebling.com:
What's New?
One of our favorite new features is Hair's the Bling TV – where you can go to watch our demos and media appearances. Many of our videos on Hair's the Bling TV features demos using the world-famous She by SO.CAP.USA hair extensions. This is a fantastic resource for you if you are considering receiving your certification or considering becoming a respected She by SO.CAP.USA salon!
We have also added a section for Hair's the Bling Latest Press. Our latest appearance was in Beauty Launchpad Magazine, featuring a wide variety of products we distribute such as Crack Hair Treatment, All-Nutrient Organic Hair Color, and She by SO.CAP.USA hair extensions.
We also wanted to make it easier for you to find a class that works best for your busy life which is why we added a downloadable course schedule for our upcoming hair color courses. Our hair color classes are available online or in the studio and cater to anyone from beginners to advanced colorists.
What's Stayed the Same?
We are still proud distributors of the following fine products:
– She by SO.CAP.USA hair extensions
– All-Nutrient Color and Hair Care Products
– Arigato Skincare & Fresh Face Collagen
– Crack Hair Treatment
– Ergo Professional Styling Tools
As you know we are committed to continuing education, which is why we offer ongoing classes across the Midwest and online. Our training classes cater to:
– Hair color mastery classes using All-Nutrient hair color
– She by SO.CAP.USA mastery and certification courses
Keep up to date on the latest news and events by registering for our newsletter today!