Wednesday, 21 August 2013
Ask any colorist what type of hair is the harder to highlight and they'll tell you it's short hair. Product Club has a perfect and effortless way to highlight short hair using their Product Club Roll Foils, conditioner and your favorite All-Nutrient color or developer of choice!
The benefit of Product Club's Roll Foil is that it can be cut to any size. This keeps the overall foil in the hair to a minimum as it can be a problem if the foil becomes too heavy. Being able to cut the foil to the exact size you need saves time and money.
THE TECHNIQUE:
Start by parting the hair where you want the highlight and apply thick conditioner for the foil to anchor to. Then, bring the hair down by reverse weaving or slicing and using your color formula or lightener to hold it down.
Pull the next section down and saturate with conditioner on top of the foil…creating another base for the next foil. Continue until your desired design is created.
PRODUCT CLUB HOW-TO: Roll Foil & Conditioner for Short Hair Hi…
Wednesday, 21 August 2013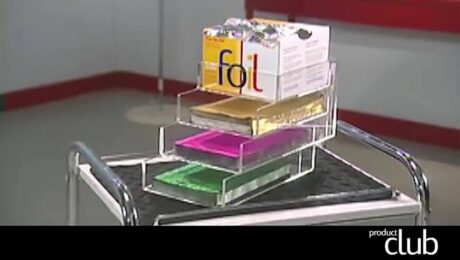 For colorists working furiously on creating the perfect color, foils can quickly become a cluttered and confused messed…complicating the application. Product Club's Acrylic Dispenser helps keeps foils organized during application and holds 3 different color of pre-cut foil and ready to use pop-up foils in the top. The back pocket can also be used to hold accessories or even can used as promotional space.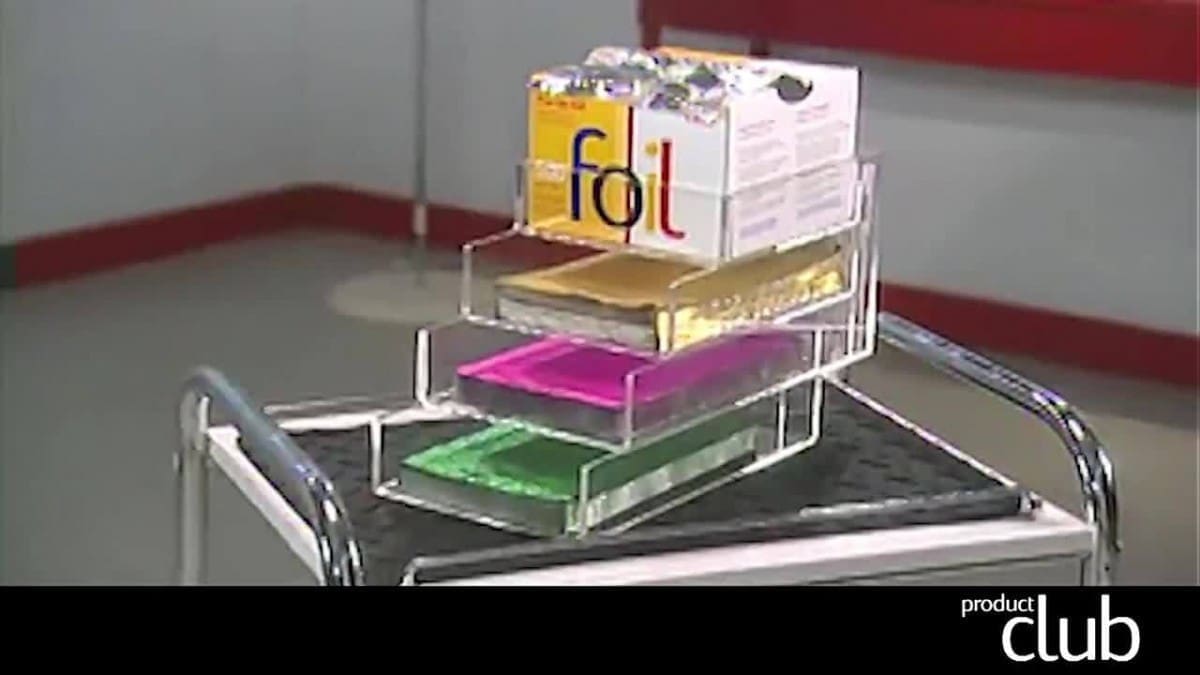 THE FIX FOR FOIL CLUTTER: Product Club's 4 Tier Acrylic Dispenser