Tuesday, 12 November 2013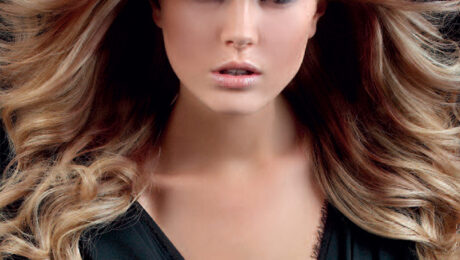 Recreate The Hottest Trends with Extensions!
To recreate some of the hottest looks on the red carpet and in fashion magazines now, you need She by SO.CAP.USA hair extensions. Available in full hair extensions, clip-in, and Extensives there is something for every level of maintenance.
Find out how you can recreate some of the hottest hairstyles today:
The Sleek & Sexy Ponytail
Gather hair into a ponytail and secure with a rubber band. Then, sink a small anchor (attached to the clip in ponytail) to the top of your ponytail and continue to wrap the extension around the ponytail. A single braided strand on the extension is used to wrap around the ponytail in place of a hair tie. Clip-in ponytails are available in straight and wavy styles and can be applied by a certified extensionist or at home by your client.
Shag Bangs
The She by SO.CAP.USA clip-in bangs uses 3 clips to gently attach to your hair. Clip-in bangs come in both shorter and longer styles depending on how your client wishes to frame her face.
Neon Hair
Use clip-in hair extensions (available in fantasy colors) to add a fun pop of color to your clients hair. This can be applied by you or your client. She by SO.CAP.USA Extensives are also a great way to achieve a more long lasting effect, but must be applied by a certified extensionist.
Ombre' Effect
Use clip-on hair extensions underneath the hair (of a slightly darker tone than your clients own color) to add a subtle hint of ombre that can be added and removed in just minutes. For more volume towards the crown, you can add warm fusion hair extensions that match your clients own hair.
To register for on of our upcoming hair extension trainings visit us online or call us at 800-279-4554 today!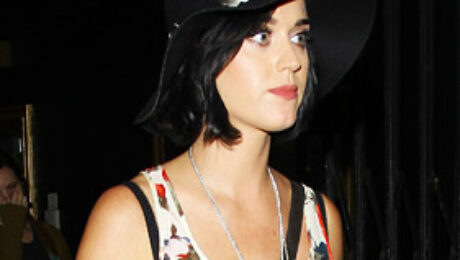 Spotted Monday in L.A. at an xx concert, Katy Perry had ditched her technicolor hair for her classic black. This past year we have seen her with every hair color imaginable from blonde, red, blue, pink, and the list goes on. Katy Perry was also seen with darker hair for her new ad campaign for Pop Chips.
In an interview with MTC earlier this year, Katy's stylist, Rita Hazan explained the sudden craze with unexpected hair color "Some of the '80s is back, those vibrant colors and neon colors. I think girls are a little more relaxed into bringing their inner self out, their inner crazy," she said. "It's not so structured, [like] you have to be pretty and fit into this mold. I love women embracing their inner crazy and making it work for them."
Hazan said, "There are no rules, and it doesn't seem like it's organized or styled. Each person has their own individual personality and they rock [it] and it works for them. It's nice to see women embracing themselves in that way."
Clip-in hair extensions are a great way for clients to express themselves (much as Katy Perry has been doing this past year) without the damage of dying their hair repeadetly. It also allows them to try out a neon or vibrant color without having to fully commit. Clip-in hair extensions by SO.CAP.USA can be applied by your client at home, removed at home, and resued at their leisure.
For more information about purchasing She by SO.CAP.USA hair extensions call us at 847-741-5000 or visit us online!
Photo: FameFlynet